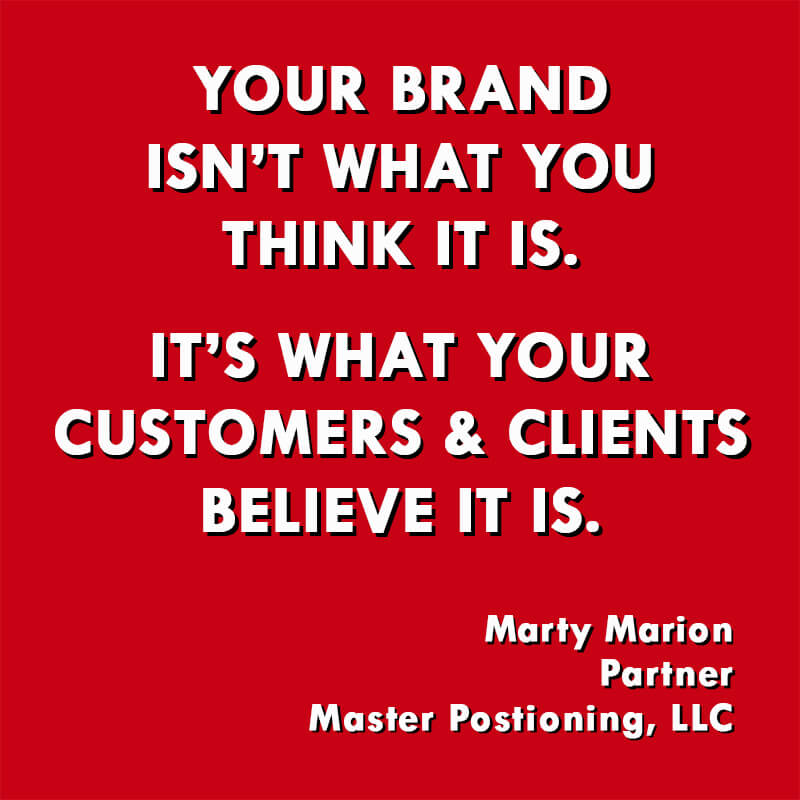 Master Positioning Agency Services
After 35 years as a senior executive and principal for several of the world's largest advertising and marketing agencies (yes, think 'Mad Men'), and providing strategic brand positioning and competitive advantage consulting services for numerous major national, international and regional brands, products and agencies, it's time to open the doors to this rarely taught marketing science for everyone.
We are proud to introduce The MASTER POSITIONING AGENCY!
Our focus is very well defined, and our services are based on the exact same positioning strategies that have been used for multiple billion-dollar brands privately.
We offer only a few specific services, yet these are the foundation on which strong brands are built, companies are scaled, and competitors are eliminated. Very nice!
Since no two brands, companies or agencies are the same, every engagement is truly customized for your specific category, competitive challenge, and stage of business.
Take a look at the specific services we offer and talk to us about how we can help your brand, product, service, agency or consultancy out-flank and out-rank your competitors, not out-spend them.
Audits & Competitive Analyses

Brand, Branding, and Competitive Positioning Audits
The Master Positioning Intensive SEO Audit
The Master Positioning Intensive Total Search SEO + PPC Audit
Have You Read My Free White Paper
The Positioning Matrix™ Yet?
A Short Sample from 'The Positioning Matrix™':
Defining the Importance of Positioning

Simply put, 'positioning' is the science of controlling consumer decisions about, and behaviors (including buying decisions) IN FAVOR of your specific brand, product or service and AWAY FROM your competitors' brands, by influencing their beliefs about your brand and your competitor's brands.

Often inaccurately referred to as 'branding', a brand's 'persona', 'its USP' and other terms, positioning is the single most important element that assures brand success. Done right, brand success is virtually assured. Done wrong, or not done at all will ensure failure. This applies to EVERY brand in EVERY category or niche, for EVERY size business at EVERY stage of their life cycle.

Positioning has a major impact on all aspects of marketing, including SEO, ads, social media and website content, as well as virtually every channel of messaging. The concept of brand positioning is widely accepted as the single most important factor in determining a brand's ability to establish itself as the preferred brand within any given niche or category in the mind of the target consumer. It is the basis of all successful strategic planning undertaken on behalf of brands by the world's leading advertising and marketing agencies as well as by the brand owners themselves.

The premise of why creating a compelling brand positioning is so critical is guided by the following determinants:

For every product or brand in any category, consumers assign a mental preference ranking. This results in the consumer believing that brand X is the 'best' brand for them in the category being considered, or the brand that most fulfills their needs.

For example, John may believe that ABC is the best toothpaste for him, and Jane may believe that XYZ is the best toothpaste for her. It follows that John will buy ABC brand toothpaste, and Jane will buy XYZ brand toothpaste. If everyone believed that ABC brand toothpaste was the best for them, ABC brand toothpaste would be the biggest selling and most successful product in its category.

The objective of any brand is to attain the Number 1 position in the mind of the largest number of target consumers, thus making the brand the most preferred brand in that category and generating the highest revenue.

While there is ample room for a top 1, 2 or 3 brands in any category to be hugely successful, there can only be ONE number 1 brand; and positioning is the science that helps a brand achieve this state. In the marketing journey to become the number 1 brand in a category, positioning is the most powerful marketing technique to create competitive advantage.