NEW!

EPIC ECOM RESET VIDEO COURSE:


EXPLODE YOUR ECOM METRICS FAST!
Real Life Madison Avenue Agency 'Mad Man' MARTY MARION Will Teach You How to RESET the Way You THINK About, STRUCTURE, and DEPLOY your Ecom Strategies to Explode Sales, Revenue, & Profit Margins Faster Than You Ever Thought Possible.
Enroll in Marty's EPIC ECOM RESET VIDEO COURSE Now,
and Learn the Enterprise Brand Ecom Strategies & Tactics
That Explode Sales, Revenues & Margins Beyond Imagination
RESETTING THE WAY YOU UNDERSTAND THE DYNAMICS OF,
AND HOW YOU IMPLEMENT THE POWER TACTICS OF ECOMMERCE
IS HOW YOU GET THERE. PERIOD.
I WILL TEACH YOU EXACTLY HOW THIS IS DONE!
My new EPIC ECOM RESET VIDEO COURSE (12 Full-Length Video Training Sessions plus Extensive Advanced PDF Workbooks) is an intensive training program on video to reset the way you think about and deploy your Ecommerce program strategies and tactics to achieve a level of sales, revenues and LTV the same way the world's largest enterprise Ecom brands do. You will be blown away.
Success in Ecom Doesn't Come From Selling a Winning Product,
It Comes From Applying a Winning Process.
WHO IS THIS COURSE FOR?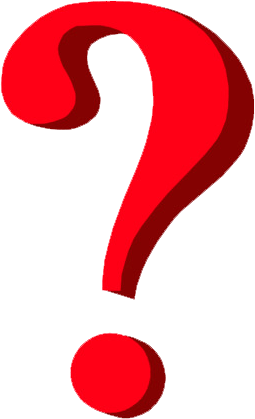 This EPIC ECOM RESET VIDEO COURSE is specifically created for brand owners, agencies, consultants, brand strategists, advertisers, and marketers in every niche, at every stage of business, to catapult your sales and revenues beyond anything you thought possible before.
IN THIS ADVANCED TRAINING, YOU'LL GET:
🚀 12 60-90 MINUTE VIDEO TRAINING SESSIONS BY MARTY MARION 🚀
You'll get access to 12 advanced video lessons!
Over 18 full hours of intensive training not available anywhere else!
🚀 DETAILED PDF WORKBOOKS FOR EVERY LESSON 🚀
Fully detailed PDF workbooks you can download for every lesson
Free to download any time
In my 40 years of experience creating and deploying epic ecom strategies and tactics for some of the world's largest agencies and multi-billion dollar brands, I've crafted and perfected a set of tactics that work for ANY size business, in ANY Ecom category or niche.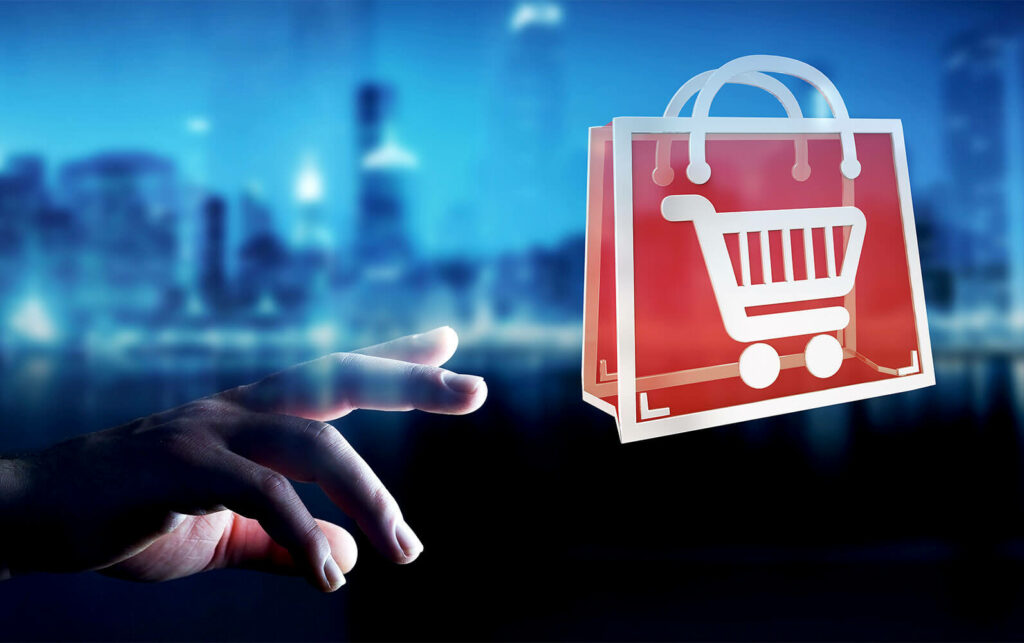 Even if you think your current Ecom numbers and programs are doing really well, these Epic Ecom tactics are GUARANTEED (yes, actually guaranteed or your entire course fee will be refunded) to blow up your sales and revenue, and do it faster and more sustainably than any other approach to Ecom you've ever seen.
It's a truly epic reset of the way you THINK ABOUT and EXECUTE your Ecom strategies and tactics. AND I TEACH IT ALL TO YOU IN MY NEW EPIC ECOM RESET VIDEO TRAINING COURSE.
You are going to be VERY surprised. This ECOM TRAINING COURSE of 12 60-90 minute advanced Ecom lessons will show you the exact Ecom strategies and tactics I have only ever used for my private agency and brand clients that have generated BILLIONS OF DOLLARS (yes, you read that correctly) over the past few decades in the fields of:
✓ APPAREL & FASHION ✓ HEALTH PRODUCTS & SUPPLEMENTS ✓ CONSUMER PACKAGED GOODS
✓ HOUSEHOLD PRODUCTS ✓ BEAUTY & COSMETICS ✓ FOODS & BEVERAGES and many more.
These EPIC ECOM STRATEGIES & TACTICS will work for ANY AND EVERY BUSINESS OR PRODUCT CATEGORY FROM START-UPS TO MULTI-MILLION DOLLAR BRANDS.
The Way You Think About, Structure, and Deploy Your Ecommerce Strategies & Tactics is the SINGLE MOST POWERFUL & DIRECT FACTOR That Determines Your Sales, Revenue, and Margins.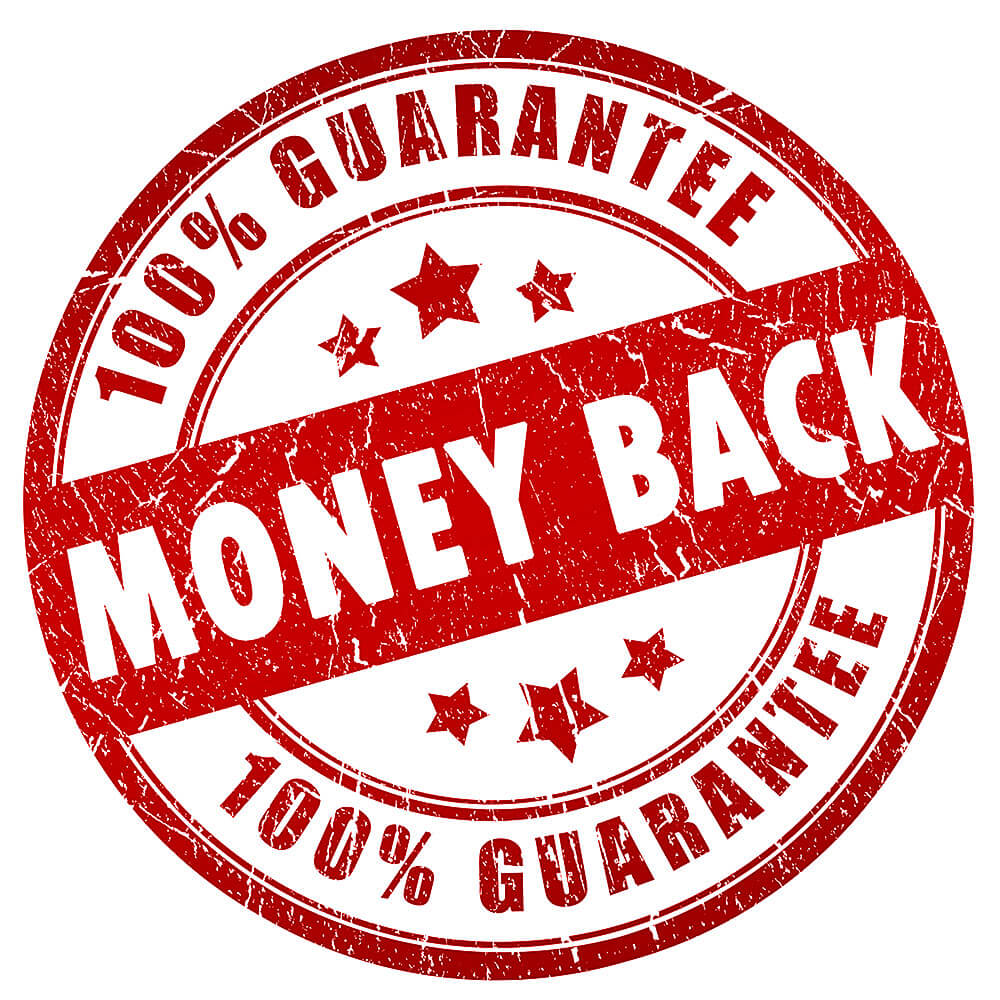 I GUARANTEE That if You Implement These Tactics & Don't See a Massive Increase in Your Sales AOV and LTV Revenues after 4 Months of Completing the Course, I WILL REFUND YOUR ENTIRE COST OF THIS PROGRAM 100%.
All the Traffic in the World Won't Matter if it Doesn't:
CONVERT QUICKLY, MAKE REPEAT PURCHASES FREQUENTLY, GENERATE INCREASING SPEND & PROFIT OVER TIME, and STAY A LOYAL & PROFITABLE CUSTOMER FOR YEARS.
My New EPIC ECOM RESET VIDEO COURSE will teach you every aspect of how to do this and win… and do it right the first time out. I'll show you how to take control of your entire Ecom eco-system immediately and maximize your client and customer AOV, LTV, and ROI for maximum results quickly and sustainably.
WHAT IS (AND IS NOT) COVERED IN THIS COURSE:
The EPIC ECOM RESET VIDEO COURSE is intended for those who already understand and are implementing various channels of traffic or lead generation, and who have a website where their E-commerce takes place. We start with the first moment a new prospect hits your website for the first time, and focus VERY intensely on every step of the 'Customer Journey', from first touch to becoming the most valuable customer possible.
The EPIC ECOM RESET VIDEO COURSE covers the strategies and tactics you need to massively increase everything from the total percentage of FIRST-TIME SITE VISITORS who convert to making an immediate purchase, to increasing the Average Order Value (AOV) of every purchase made by every customer AND the frequency with which every customers return to make repeat purchases, to increasing the Lifetime Value (LTV) of every different segment of customer you have… and a whole lot more.

YOU WILL LEARN (THE RIGHT WAY):
✓ How to MASSIVELY Increase Your Total Sales
✓ How to MASSIVELY Increase Average Order Value (AOV)
✓ How to PROPERLY Segment Your Customers to Increase Frequency of Repeat Purchases
✓ How to MASSIVELY Increase the Lifetime Value (LTV) of Every Customer Segment
✓ How to CREATE ECOM STRATEGIES to Get First-Time Visitors to Purchase RIGHT NOW
✓ How to Get 1st-Time Purchasers to Make FREQUENT REPEAT PURCHASES
✓ How to GET CUSTOMERS TO SPEND MORE MONEY ON EVERY PURCHASE
✓ How to SET UP SEGMENTATION TO TAILOR UPSELLS for Every Customer
✓ How to SET UP LOYALTY PROGRAMS to make it IMPOSSIBLE for Customers to Leave
This is NOT beginner level stuff you've heard before… it is a truly EPIC RESET of how you think about and implement your entire Ecom program.
This is by far the most advanced and intensive Ecom program I have ever taught, and I guarantee you've never seen anything like it ever… anywhere.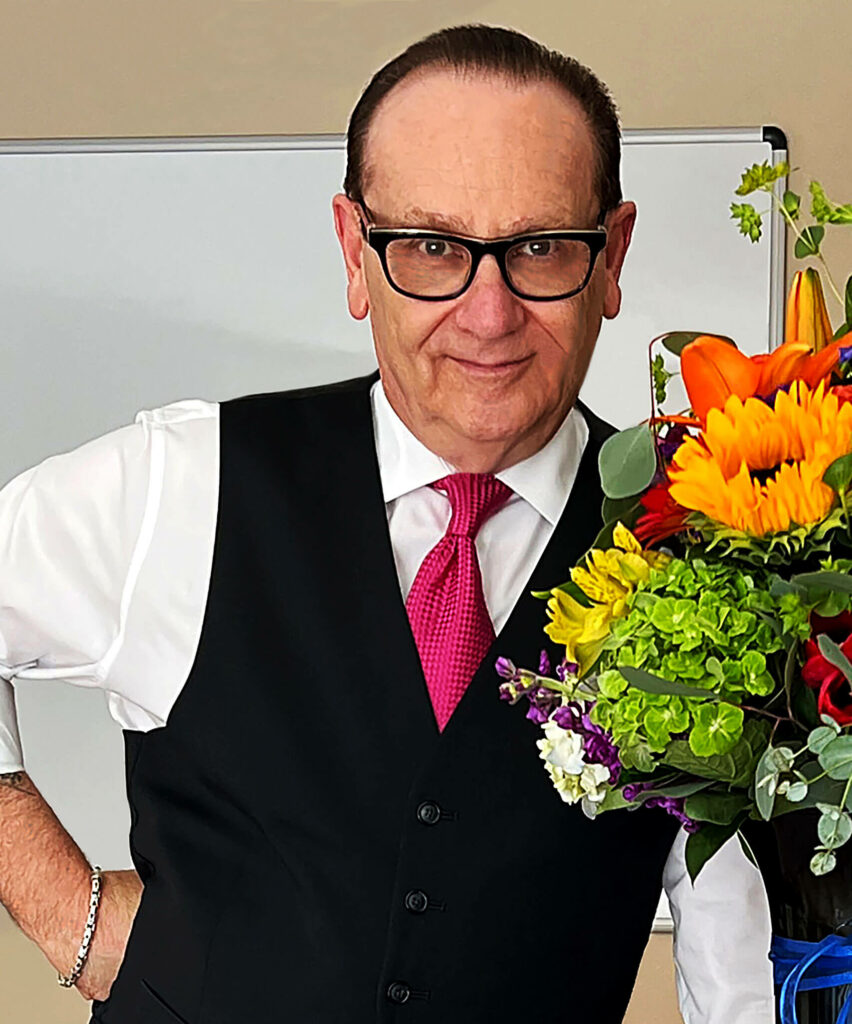 About Me: Marty Marion
With 40+ years of experience as a principal and senior executive of two of the world's largest advertising and marketing agencies (think 'Mad Men' in the heyday of advertising), and having consulted to and directed highly successful product launch, ecommerce, and marketing programs for agencies and major brands in almost every niche – that have generated literally BILLIONS OF DOLLARS – I have a unique expertise in Ecommerce strategy that can make a huge impact on your bottom line quickly and sustainably. And I'm ready to share it with you now!
This is for BRAND OWNERS, MARKETING DIRECTORS & CMOs, AGENCIES, and anyone looking to max out their sales, revenues & margins like never before.
Here's Just Some of What You'll Learn (and There's a Lot More!)
and a Few of the Immediate Benefits You'll Get:
You'll Learn To Convert Visitors To First Time Purchasers
at Lower Cost and Higher ROI Than Ever Before: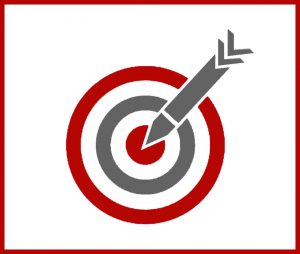 Using specific Ecom strategies and tactics for your specific unique business and product model, you'll learn how to quickly turn first-time site visitors into actual purchasers and capture critical data faster than you've ever imagined possible.
This reduces both your COST of acquisition and the TIME between site visits and generating revenue… AND you will learn how to easily capture the specific customer behavioral data you will use to max out upsells and cross-sells immediately and continuously over the life of the customer.
► VERY SPECIFIC TACTICS COMPEL VISITORS TO BECOME PURCHASERS VERY QUICKLY
You'll See Serious Increases in AOV & Conversion Rates: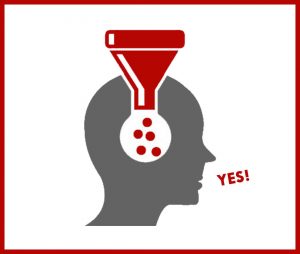 I'll teach you how to immediately drive up AOV (Average Order Value), and increase the total cart spend of every customer from their very first visit, and how to stimulate repeat visits and purchases more quickly and consistently than ever before.
When conversion rates increase in both dollar value and frequency of purchases, your cost of acquisition goes down, AOV goes up, and you start the 'stimulation' and 'retention' phases faster, increasing LTV significantly.
► EPIC ECOM TACTICS RESULT IN THE HIGHEST CONVERSION RATES YOU'VE EVER SEEN
You'll Stimulate Repeat Purchases More Quickly Than Ever Before: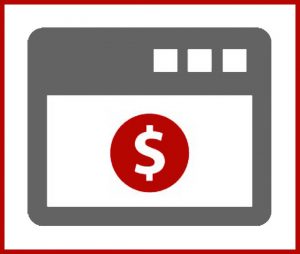 Repeat purchases are the core of scaling any Ecom business. You'll learn the exact strategies and tactics you need to maximize both the frequency of repeat purchases, and the total dollar spend of every purchase action to massively increase the value of every customer.
You'll learn the most effective strategies and tactics to explode sales, revenues and margins quickly and consistently.
► YOU'LL QUICKLY GENERATE MASSIVE REPEAT PURCHASE RATES
A Few Words From Some Very Serious Marketers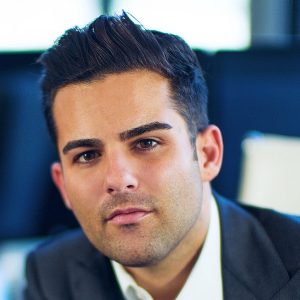 "Marty Marion is hands down the best strategic and operational brand strategy genius I have ever worked with. I invest in dozens of online and offline companies and have had my biggest successes when Marty gives his two cents. No one has a better understanding of how businesses and brands need to be positioned to thrive in today's marketplace. Working with him has put me way ahead of my competition on numerous ventures."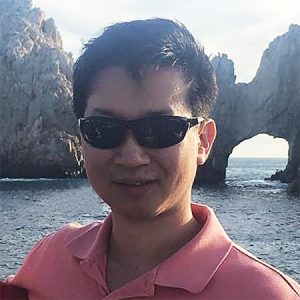 "Marty is an experienced SEO and digital marketing expert with a specialty in large e-commerce sites. He was a principal of two of the world's largest ad agencies serving many well-known brands and has developed a math-based model called The Positioning Matrix he teaches to brands, agencies, marketers and consultants to help them gain advantage over competitors in their niche."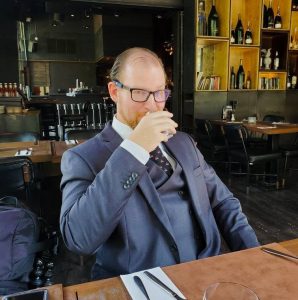 "I'm one of the top experts on selling on Amazon and Facebook, and I can tell you it's all about competition and competitive advantage. Marty Marion is the all-time master of brand strategy for massive competitive advantage and scaling sales against competitors, and he's my number 1 go-to pro to gain fast competitive advantage. This program gets my highest recommendation."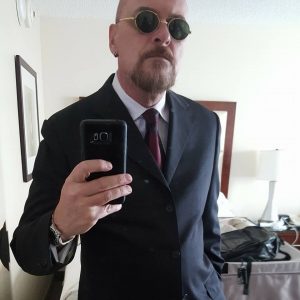 "For over 17 years, I have been professionally engaged with Marty Marion on a number of large and crucial brand, ecommerce, and strategic marketing initiatives. He not only grasps the power and nuances of how to achieve true competitive advantage, but has innovated powerful ecom strategies and tactics to catapult sales and revenues across all marketing channels seamlessly to deliver outstanding client profitability within their market niche."
GET THE EPIC ECOM RESET VIDEO COURSE HERE NOW ▼
12 Advanced Intensive Ecom Strategy & Tactics Training Videos (More than 18 Full Hours of Intensive Video Training by Marty Marion)
Detailed PDF Downloads for Each Training Video Lesson
Full Audio & Video Recording for Unlimited Replays
Private Members-Only FB Group
EPIC ECOM VIDEO COURSE
12 VIDEO LESSONS
PLUS PDF WORKBOOKS!
12 Advanced Intensive Ecom Strategy & Tactics Training Videos (More than 18 Full Hours of Intensive Video Training by Marty Marion)
Detailed PDF Downloads for Each Training Video Lesson
Full Audio & Video Recording for Unlimited Replays
:
Unlimited Replays
Private Members-Only FB Group
:
Exclusive Access
THE EPIC ECOM RESET VIDEO COURSE
CURRICULUM AND PROGRAM DETAILS:
Lesson 1: The Core of Ecom – Completely Re-Defined
Lesson 2: The Truth About the 'Customer Journey'
Lesson 3: The Psychology of the Consumer / Customer Decision-Making Process – Part 1
Lesson 4: The Psychology of the Consumer / Customer Decision-Making Process – Part 2
Lesson 5: The Stimulation Phase of Ecom – Part 1
Lesson 6: The Stimulation Phase of Ecom – Part 2
Lesson 7: The Retention / Loyalty Phase of Ecom – Part 1
Lesson 8: The Retention / Loyalty Phase of Ecom – Part 2
Lesson 9: The Role of Email in Ecom – It's a Lot More Than You Think!
Lesson 10: Why You Should Consider NOT Offering Subscriptions
Lesson 11: Pricing and Price Anchoring – The Ultimate Secret Weapon – Part 1
Lesson 12: Pricing and Price Anchoring – The Ultimate Secret Weapon – Part 2
Lesson 13: A Very Special SURPRISE BONUS SESSION!
1-TIME SPECIAL BONUS OPPORTUNITY: Get a Private 1-on-1 90-Minute Live Consult with Marty Marion
YOU GET ALL THIS AND MORE:
Real Tactical Ecom Training, Not Just Teaching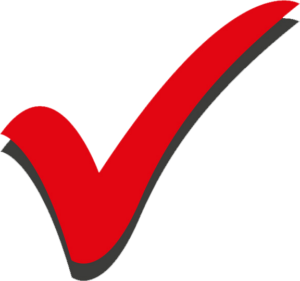 In 12 60-90 minute intensive Video Lessons, I will give you immediately actionable strategies and advanced tactics for your agency or brand, and for your clients. I will teach you to understand not only WHY these tactics work, but HOW they work and apply quickly to your specific business model.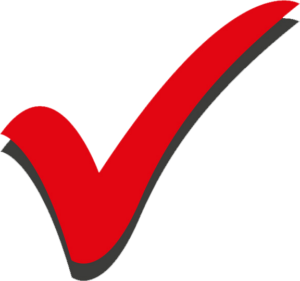 You will learn the exact way to implement these tactics in your business to accelerate first sales, stimulate continuous repeat sales, increase AOV, rapidly increase frequency of purchasing, and max out Lifetime Value (LTV). These no-fluff intensive video training sessions get down to the real work. Get ready to see tangible results now!
Unlimited Video Replays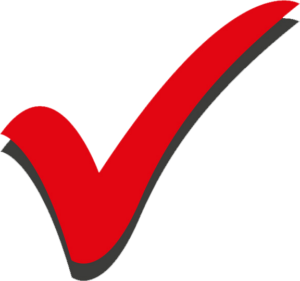 Every EPIC ECOM RESET VIDEO COURSE lesson will be available on this website so you can re-watch them at any time for up to 6 months after purchase. This enables you to go through each lesson as often as you like, at your own pace. You also get access to downloadable and highly detailed PDF files with all the content from each lesson.
No 'Guru' Mumbo-Jumbo and No Upsells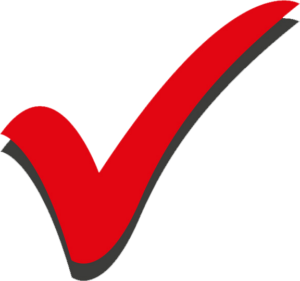 I take each complex aspect of advanced Ecom strategy and tactics, and break it down into intelligible and quickly actionable steps. I take the guesswork out of the process or resetting your ecom programs for brand and product owners, marketers and marketing executives, and agencies in all categories and for every size business.
I've been perfecting and using these exact strategies for close to 40 years for my private clients only, and I am now teaching them in a VIDEO LIBRARY for the first time ever. You really don't want to miss this, it will NEVER BE TAUGHT AGAIN.
These EPIC ECOM RESET VIDEO COURSE training lessons are not sales sessions for other services, and you won't be upsold or beaten over the head to buy the next greatest thing. This is serious information and detailed guidance on how to properly execute advanced Ecom to accelerate sales, revenues and OK, we'll have some fun too, I promise!
READY FOR EXPLOSIVE GROWTH?
This site is not a part of the Facebook website or Facebook Inc. or META.
This site is NOT endorsed by Facebook/META in any way. FACEBOOK is a trademark of FACEBOOK, Inc.